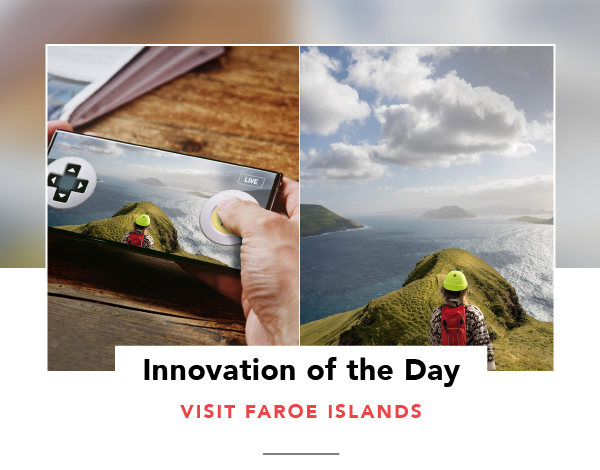 The Faroe Islands had to shut down to tourists, as many other countries have, in response to the COVID-19 pandemic. In April 2020, Visit Faroe Islands, the tourism board, created a virtual travel experience, where 'visitors' can remotely control a local who is mounted with a live video camera. Users can explore the islands' scenery with the human avatar, using a joypad to make the local run, walk, jump and even board a helicopter as they go. During the daily, hour-long broadcasts viewers get one-minute long turns at the controls. Employees of the tourism board will be online to answer questions and provide information on the culture and history of the visited sites.
The adoption of virtual travel has been accelerated by shelter-in-place mandates around the world. Though consumers can't physically travel to other parts of the world right now, they can explore virtual replicas to learn about their history and culture. One innovative example from before the pandemic was when the game Assassin's Creed launched 'Discovery Tour' mode. Players could take a break from delivering stealthy kills to explore the game's rich and immersive recreation of Egypt with guided tours of the sites.
This initiative from the Faroe Islands goes a step beyond an avatar in a video game or fly-on-the-wall virtual tourism. This experience gives users a chance to guide a real avatar in the real world, delivering both autonomy and suspense. It better fulfills the human urge to explore and discover. As a travel provider, media company, or any kind of brand, how can you help locked-down consumers travel virtually in a way that taps into the unexpected, ephemeral magic of exploration?
Stay healthy,
The TrendWatching content team
---