30 March 2021
To help out in tough times, supermarket rents storefront windows from restaurants
Launched last week in Amsterdam, Reclame voor Horeca ('Ads for Hospitality') lets other businesses rent storefront window space from restaurants and bars. Supermarket chain Dirk kicked off by renting windows from nine restaurants. Advertisers pay EUR 470 to display an A0-sized poster for four weeks. Creative agency Tosti, which developed the initiative, takes EUR 170 and EUR 300 goes to the business owner. Not an amount that will save a restaurant from going under, but it can help pay a bill or two.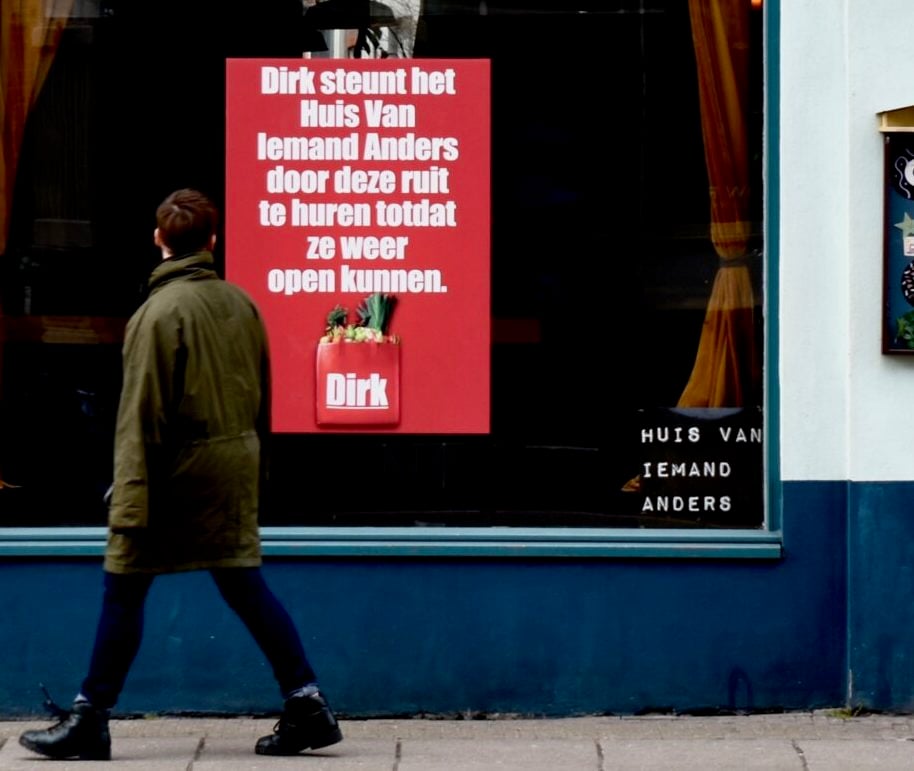 While the hospitality industry obviously suffered huge blows during the pandemic, other industries flourished. And since restaurants and bars often have prime locations on streets with lots of foot traffic, they're attractive to advertisers. Plus there's the rosy glow of helping out other entrepreneurs, and the opportunity to score empathy points for doing so. Additional advertisers are eager to launch campaigns of their own, and Tosti is scrambling to sign up hospitality partners and expand to other cities.

If you're based in a country that — like the Netherlands — is slow to get vaccinations going, can your brand support fellow businesses until they can fully reopen? Or if your company is suffering, can you band together with others to offer booming brands a novel marketing opportunity?