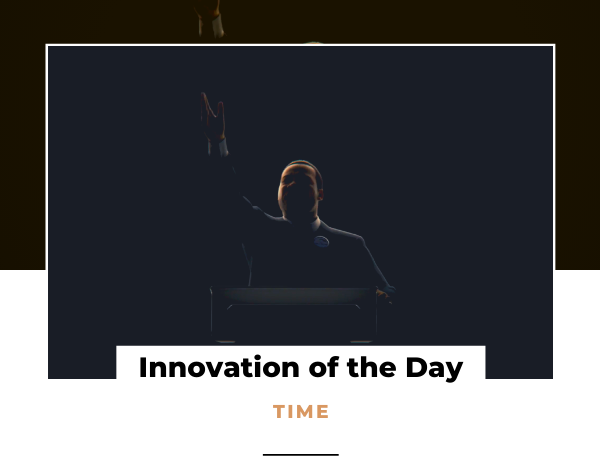 Two weeks ago, TIME Studios debuted The March, an experimental virtual reality exhibit at the DuSable museum of African American History in Chicago. The March allows visitors to 'join' the 1963 March on Washington and experience Martin Luther King Jr.'s famous "I Have a Dream" speech firsthand. The exhibition is executive-produced and narrated by multiple-award winning actor Viola Davis. The March exhibit will run through November 2020, and is included with the price of museum admission.
With the coronavirus rapidly spreading around the world, many organizations will be urgently thinking about virtual experiences. Here are two big underlying trends to consider:
VIRTUAL EXPERIENCE ECONOMY. You know all about the Experience Economy. But immersive new technologies, including VR, mean that people can increasingly get their experience-based status fixes from virtual experiences, too. Long-hyped, VR seems to have (finally!) found its niche in brand-led hybrid experiences rather than as a truly personal domestic technology. Think Formula 1 racing simulators at Puma's New York flagship store; AR deep sea diving at Brazil's Beach Park water park; a VR-powered guide to the Mona Lisa at the Louvre Museum to name a few. Could you use virtual technologies to make your physical experiences more immersive and memorable for participants?
VIRTUAL ACTUALIZATION. The March exhibit also speaks to an essentially human desire: to be a better person. By placing participants in the shoes of those present at such an historic moment, it aims to inspire visitors to continue the fight for equality. Virtual experiences can be extra profound, by enabling people to experience things that they literally aren't able to in 'real' life (such as historical events). Similarly, we recently featured Stonewall Forever, an interactive "living monument" that used AR to bring the Stonewall raid and LGBTQ rights struggle to life. Virtual experiences might be new, but the desire for self-improvement and knowledge isn't. How can you bring the two together?