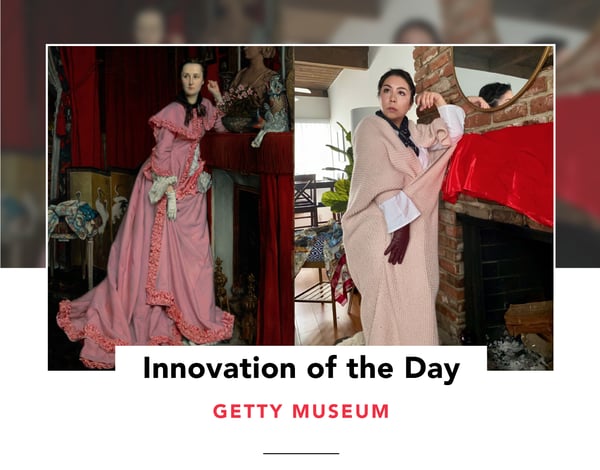 The Getty Museum in Los Angeles put forth a challenge to its Twitter followers at the end of March: to recreate a famous work of art, using only objects and people in their homes. The challenge has resulted in amusing reinterpretations of Portrait of a Halberdier (recreated with a hockey stick), Male Harp Player (here with a vacuum) and many more. Since launched, The Getty's initiative has gone viral, with the museum sharing clever submissions via Twitter.

The Getty is going slightly against the grain here, as many of its fellow museums have been offering virtual tours in response to the pandemic. However, this challenge (like Billy Porter's call to have fans recreate his Met Gala look) is a different and engaging option. The Getty is helping consumers view and learn about art, but it's also encouraging them to get their fix for creativity, play, connection with other art enthusiasts...even while they're stuck at home. How can you tap into multiple consumer needs - especially those being under-fulfilled in the current situation - all at once?
One more thought here: As brands pivot to produce face masks and sanitizer and ventilators...we know The Getty's challenge isn't saving consumers' lives. But it may help save their sanity! We don't need to tell you that the media's constant COVID coverage can take a toll. Hence the WHO recommending we only check the news once or twice a day. As much as your customers need information and updates, they also need relief! Is there an enjoyable distraction they'd welcome from your brand?
Stay healthy,
The TrendWatching content team
PS: As there is no such thing as too much meaningful innovation, we've launched a new, temporary initiative. We're confident that you'll find it useful: