5 April 2021
Lube campaign tackles the taboo of ageing and sex
In advertising, sex and youth seem inexorably linked. In real life, people don't give up on physical intimacy once they've passed thirty. Or fifty. Or seventy. Which is what Replens, makers of vaginal moisturizer, and creative agency The Gate London set out to illustrate in a series of black-and-white portraits of real, older couples for an out-of-home campaign.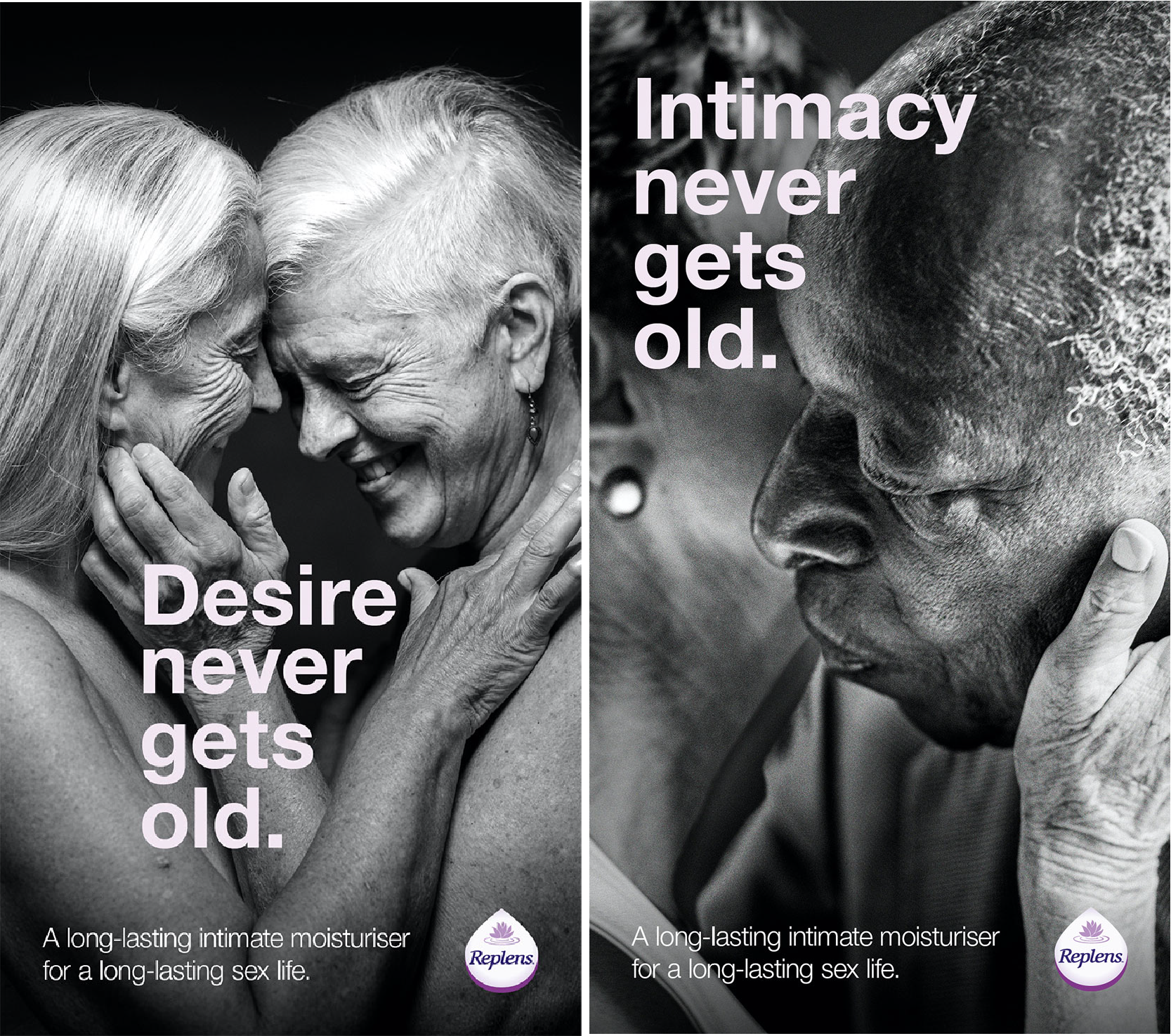 In addition to being an emotionally powerful approach to selling lube, the campaign went on to win Transport for London's 'diversity in advertising' competition for 2020. Because there isn't just a lack of diversity when it comes to people of color and LGBTQ+ folks: people with wrinkled skin and grey hair are left out, too. Research by Lloyds Banking in 2016 found that while those over 65 years old made up 17.7% of the UK's population, they only featured in 6.17% of advertising.

TfL's prize consists of GBP 500,000 worth of advertising across the transportation authority's network, and the 'Sex never gets old' campaign started appearing in tube stations and at bus stops a few weeks ago. Dismantling stereotypes never gets old, either. Time to create your own three-dimensional portrayals of the non-young?