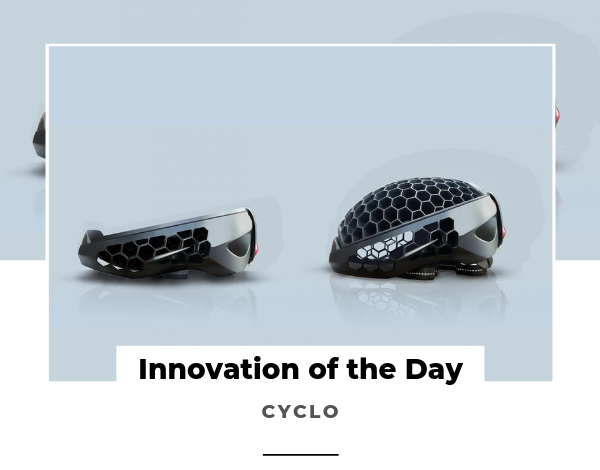 This is a Transport innovation from The 70 Best Trend-Driven Innovations of 2019.
---
Last month, UK-based Cyclo Technologies launched an Indiegogo campaign for Cyclo, a sustainable and packable bike helmet. Cyclo is a helmet with a honeycomb structure made from recycled ocean plastic. Developed by former Aston Martin and Boeing engineers, the helmet's top can clip off and flip into the base, making it easier to fit in bags or backpacks. The funding campaign exceeded its goal in the first five days.

Even at first glance this is a neat idea. Look closer, though, and Cyclo is trend-driven innovation at its best. Here's why:

Basic human needs. Urban mobility is changing fast. In the US there were an estimated 84 million journeys made on shared bikes or escooters in 2018. But a recent study in Seattle found that only one in five riders using bike-share services wore helmets, versus over 90% of riders with their own bike. It's not hard to see why. Carrying around a big, bulky helmet all day on the off-chance that you'll use a shared bike is a huge hassle. Urbanites, then, are having to trade off two powerful human needs: safety and convenience. Cyclo takes aim at this dilemma via a clever design that allows it to be packed almost flat, making it far easier to carry. Take a step back and ask: how is the calculus around core human needs changing for customers when it comes to your industry? Are they being asked to make new, difficult trade offs? What can you do to help?

New expectations. We've all borne witness to the horrifying amount of plastic entering our oceans. The Cyclo is made from recycled ocean plastic: each helmet saves the equivalent of 20 plastic bottles from polluting the oceans and land. This reminds us of Adidas and their commitment to make 11 million pairs of trainers with ocean plastic in 2019. Products such as this are setting new expectations when it comes to sustainability – don't just minimise negative impact, make a product that actively improves the environment! Those expectations will spread; eventually they'll spread all the way to your door. So take this question back to your team: can we reimagine our offering around the challenge that is positive environmental impact?
---
Want to receive B2C innovations, every weekday, straight to your inbox?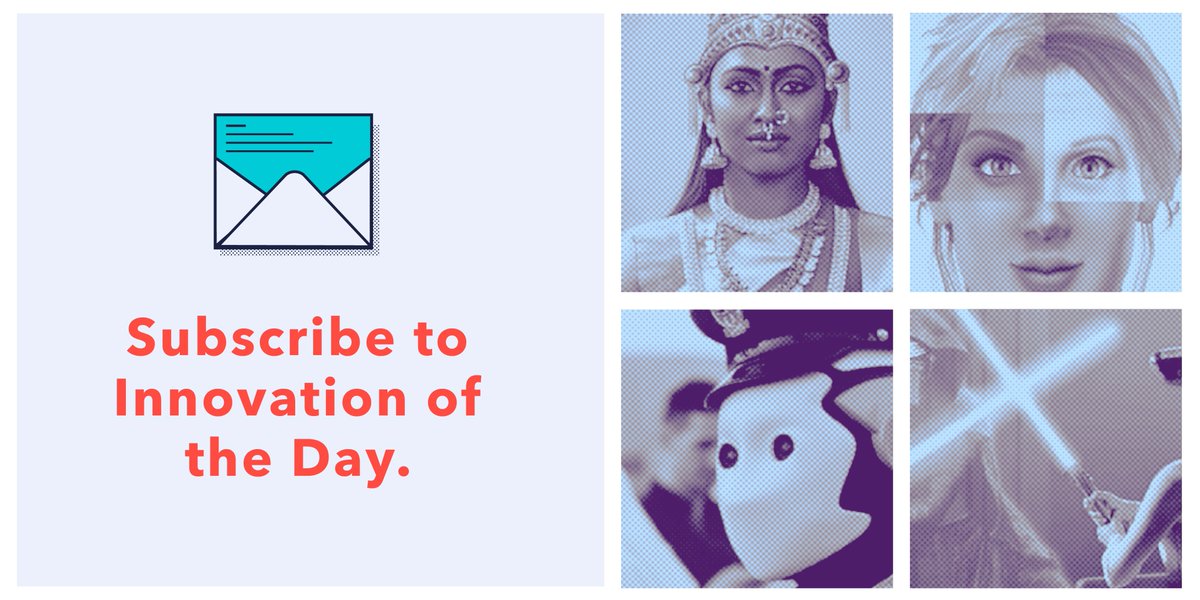 Received daily by 100k+ business professionals in 180+ countries.


Related innovations