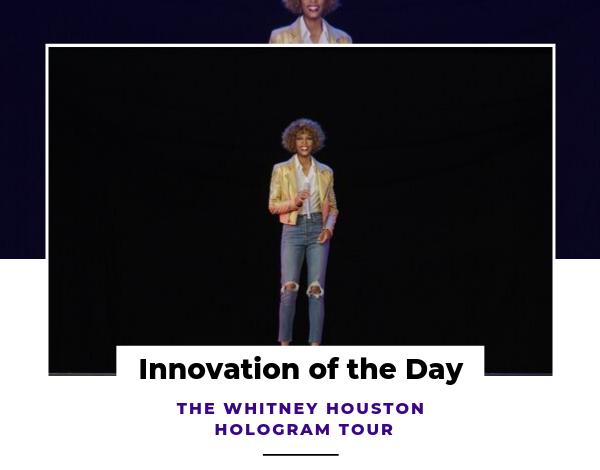 This is a Media & Entertainment innovation from The 70 Best Trend-Driven Innovations of 2019.
---
Last week, in partnership with the Estate of Whitney Houston, US-based holographic production company BASE Hologram announced the first dates for An Evening With Whitney: The Whitney Houston Hologram Tour. The performances will feature a hologram of the late Whitney Houston singing and dancing to digitally remastered arrangements of her hit songs, accompanied by a live band and back-up singers and dancers. The international tour will run from January to April 2020, with stops in Mexico, the UK, and Europe; the North American tour is expected to begin Q4 2020.

And you thought Tupac's performance at Coachella 2012 was unbelievable! Read on to see what this means for your brand.

Redefining IRL. We've seen brands experiment with holograms before, from an interactive Madame Tussauds attraction in Tokyo, to the CGI model on the BAFTA's red carpet to US presidential candidate Andrew Yang's plan to campaign (!) using holograms. But much like Japan's bid to host the World Cup 2022, which included holographic simulcasts of the games, a full-scale holographic concert tour is even more extraordinary. While morbid for some, holographic concerts will be emotional and nostalgic for others, letting attendees experience the live performance of a legendary artist that has passed away, a seemingly impossible feat. Accompanying them with real musicians and dancers will make the experience feel all that more real. How is your brand providing customers with impossible experiences? What can you do to blur the boundaries between real and digital worlds?

Ethical tech. With new technology, comes new expectations… and responsibilities. See SUPERHUMAN RESOURCES, our trend on ethical, unbiased AIs and algorithms for more. While AI, machine learning, and even facial recognition have been developing for some time, governments, brands, and consumers are endlessly trying to determine what constitutes ethical use. For BASE Hologram, producing a holographic concert requires permission from the artist's estate and music rights from the record label. Some see holographic representations as exploitative, others see it as only adding to the musical experience. As this new form of entertainment continues to develop, consumers and entertainers alike will have to determine their stance. Does your organization have a process to evaluate the ethics of your use of new technologies? For consumers who increasingly want to know, are you transparent with your reasoning?
---
Want to receive B2C innovations, every weekday, straight to your inbox?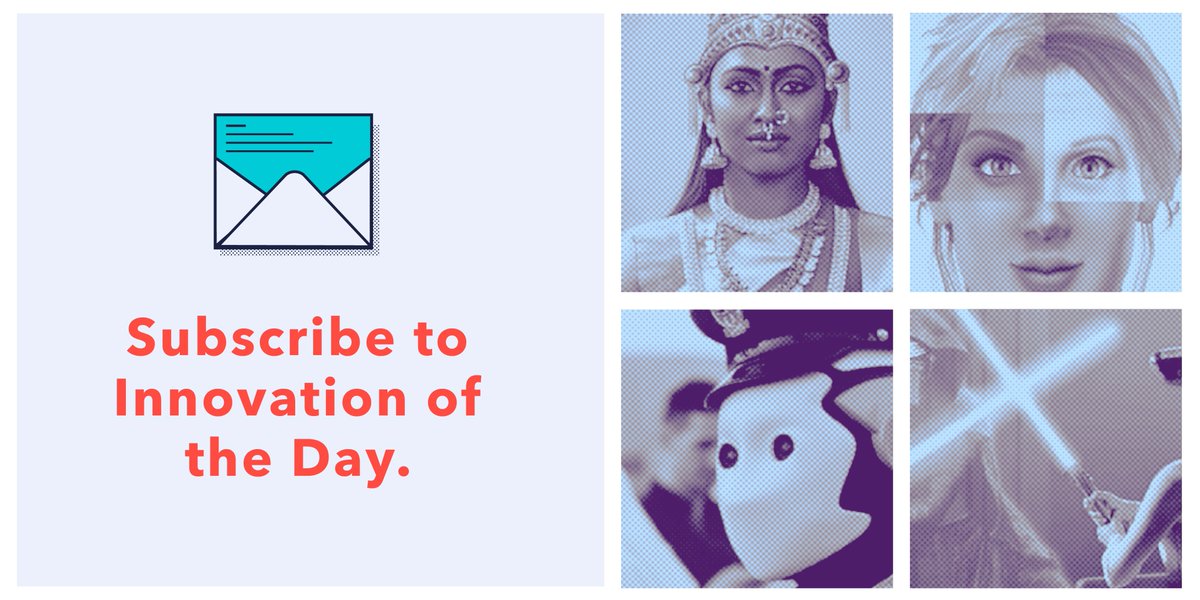 Received daily by 100k+ business professionals in 180+ countries.