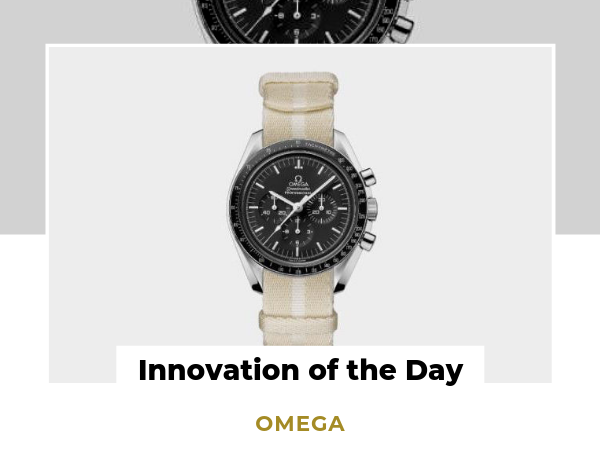 This is a Luxury innovation from The 70 Best Trend-Driven Innovations of 2019.

---
Last month, watchmaker Omega launched a watch strap made from Biosteel. Partnering with German biotech company AMSilk, the 'synthetic spider silk' watch strap is lighter, more resilient and breathable than conventional materials, as well as having anti-bacterial and anti-allergenic properties. The strap costs USD 270 and is currently available in Europe.

This innovation is worth a moment of your time (!), as it contains to two key insights:

Better than natural. One of the biggest mega-trends of the past few decades has been the epic embrace of 'natural' and artisanal products and brands, from food to beauty to fashion. But thanks to rapid advances in biotech we're now at a critical inflection point. Engineered materials will offer consumers novel solutions that are literally better on key dimensions than their natural equivalents, such as durability and performance (AMSilk's Biosteel) or ethics and sustainability (Modern Meadow's 'leather' and Impossible's burger). This will drive a radical fragmentation in the consumer landscape. Will your brand focus on authenticity? Or will you celebrate your very inauthenticity and superiority?

Luxury launchpads. AMSilk's strategy with Biosteel is also a smart one. Tesla showed how targeting the luxury segment first means that you can a) attract consumers who are less price sensitive and tolerant of early issues and b) make your product an aspirational one. Compare this to the ongoing controversies around genetically modified foods, which many see as being promoted by profit-maximising big corporations. AMSilk previously created a biodegradable sneaker prototype for Adidas, and now this luxury watch strap is the company's first commercial product. If you're launching a revolutionary new product, can you make it a status symbol rather than a threat?
Premium Service | 2020 access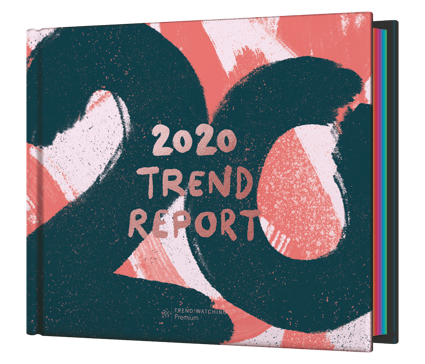 Clients of our Premium Service are busy perfecting their plans for 2020.

And they have just received our 2020 Trend Report, featuring 16 emerging trends and 80+ premium-exclusive innovation examples.