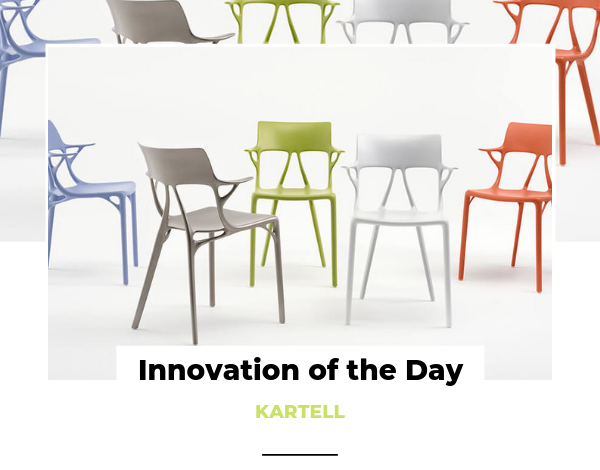 This is a Home & Garden innovation from The 70 Best Trend-Driven Innovations of 2019.
---
Software firm Autodesk and designer Philippe Starck partnered with Italian furniture brand Kartell to create an AI-designed chair last month. The first of its kind, the collaboration saw Autodesk's artificial intelligence software work alongside humans. The AI design tool combined Kartell and Starck's design aesthetics, and operated within specific production parameters, to create a chair out of as little material as possible. Starck likened the experience of collaborating with the AI to having a conversation. Throughout the project the software continued to develop, like a "child learning", according to Autodesk.

You don't need an AI expert on hand to start considering the possibilities it opens up for your brand. Here are some jumping-off points:
AI: unlimited. Kartell's chair arrives amongst the latest examples of companies employing AI as a source of innovation. One likely reason? Innovators exist in a world where 'data is the new oil' and all professionals are told to 'harness Big Data', yet the task is often too great for any human to meaningfully process. When it comes to connecting the dots in bottomless data sets and considering multiple parameters, AI is compiling quite the resumé! Besides 'furniture designer', AI can now also call itself a whiskey brewer, a monkey brain-cell controller, a journalist, and even the inventor of a brand new sport. The range of the ideas being churned out shows anyone, in any industry, can harness this higher power. How will your brand deploy it?
The future of teamwork. If the above is true, where do the humans in your team come in? As we continually harp on about at TrendWatching: trends are rooted in basic human needs, many of those being emotional needs. What could possibly understand human emotions better than those who experience them themselves? Certainly not AI (at least, not yet). And although beauty is in the eye of the beholder, not every AI-powered creation – see the critiques of this machine-made painting – is a slam dunk. Could your innovation process harness AI's data-processing abilities and human empathy in equal measure?
---
Want to receive B2C innovations, every weekday, straight to your inbox?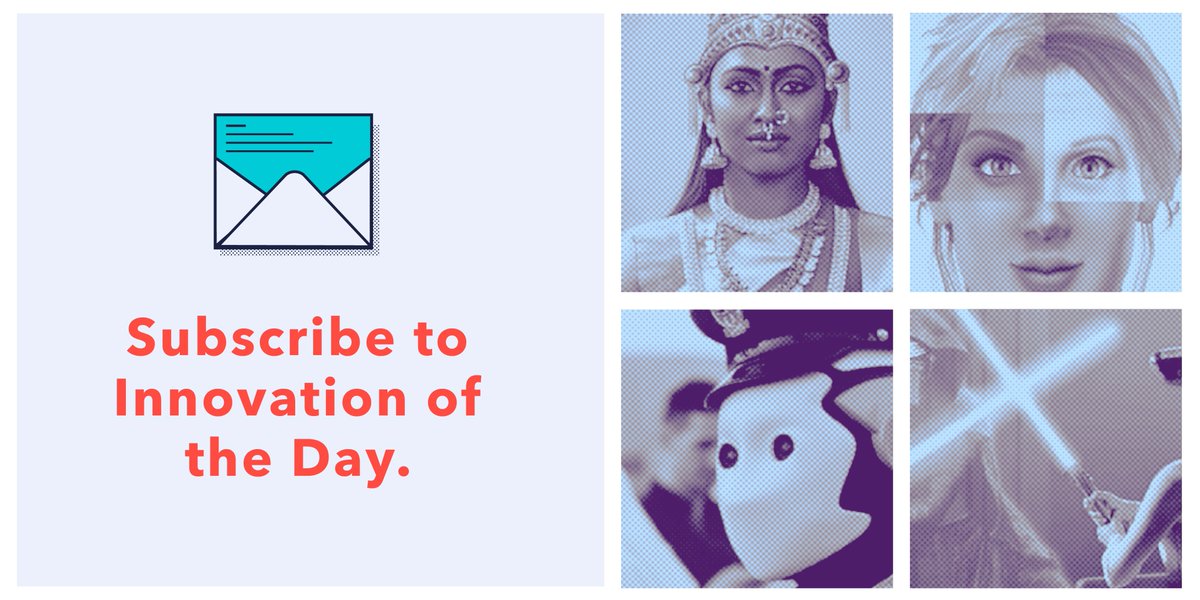 Received daily by 100k+ business professionals in 180+ countries.


Related innovations