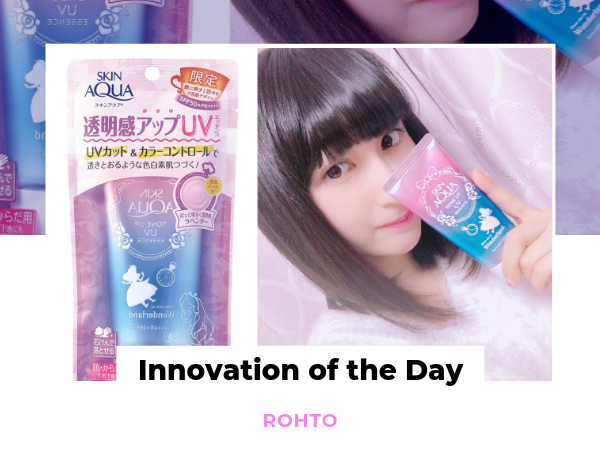 This is a Beauty innovation from The 70 Best Trend-Driven Innovations of 2019.

---
Rohto, a Japanese FMCG corporation, recently released its Skin Aqua sunscreen with the copy printed on the packaging in reverse. This might sound like a manufacturing error, but it was entirely intentional. The limited edition product is designed to be photographed. It doubles as a cosmetic enhancement with pearlescent ingredients that make the skin glow. The kind of product feature users like to show off with a selfie. That's why the label is printed backwards! To make it readable when a camera is pointed at a mirror, so beauty bloggers and aspiring influencers can snap the perfect selfie with the product.

Confusing? Vain? Frivolous? Far from it.

That perfect shot. Asia leads the world in selfie-taking (4 out of 10 top 'selfiest' cities are in Asia). Chinese unicorn Meitu built a USD 4 billion business around AI-enhanced selfies. It's estimated that 50% of all selfies shared on Chinese social media have been touched up by the company's software. For many Asians, selfies are serious business.

Secondary uses. Rohto has responded to how consumers are using products in this category, not just for the primary function of sun protection, but also as props in their quest to curate their personal brand. Sure, 1,000s of skincare brands are busy crafting more Insta-friendly packaging. But zero had spotted that opportunity, small as it may be, of the mirror image on the label! Simple. Unexpected. Delightful. And a quick hat tip to HUGO for doing this with apparel.

So step up to the mirror and ask yourself:

What might your consumers do with your offering besides using it for its core intention? Perhaps a cultural shift – like selfie culture – has unlocked a secondary source of value.

Is there a hiding-in-plain-sight consumer pain point related to your product or service? A simple, unexpected solution can be a key point of differentiation. And as in the above case, it could even boost your word of mouth!
---
Want to receive B2C innovations, every weekday, straight to your inbox?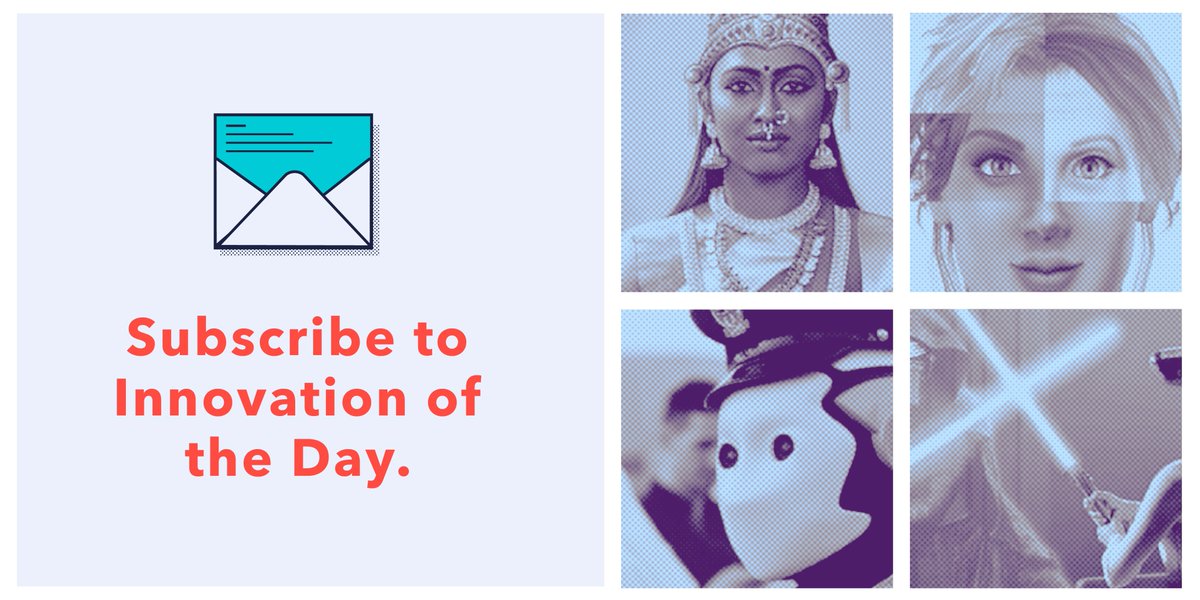 Received daily by 100k+ business professionals in 180+ countries.


Related innovations