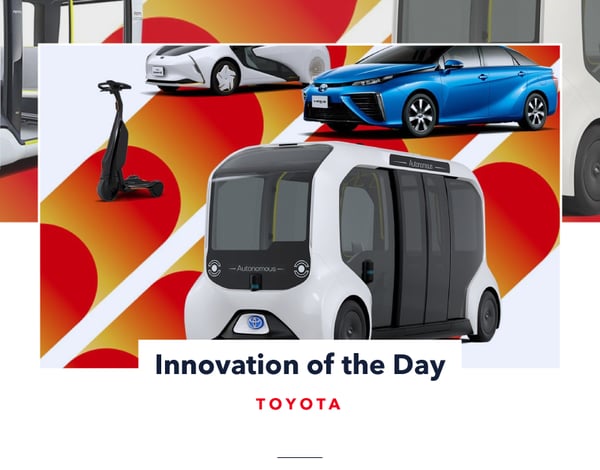 This is an Automotive innovation from The 70 Best Trend-Driven Innovations of 2019.
---
August 2019 saw Toyota unveil its lineup of mobility products and vehicles, 90% of which are electric, for the 2020 Olympics in Tokyo. As the official fleet provider, the automaker is supplying 3,700 vehicles – comprising of cars, buses, shuttles, scooters, mopeds, and more – to meet transportation needs during the sporting event. The lineup includes two autonomous vehicles, the e-Palette which will ferry athletes and the Concept-i which will take part in the torch relay. Toyota estimates that the mostly-electric fleet will cut CO2 emissions by half, and aims to achieve the lowest emission level of any official fleet at the Olympic Games.

Here's our breakdown of why Toyota's fleet is perfect for the Olympic Games:

It's a show. To millions of global viewers who will tune in, the Olympic Games are a spectacle. Toyota's new fleet at the Games doesn't just showcase the automakers' tech capabilities (self-driving! electric!) from a functional point of view. Instead, the novelty of these innovations also has entertainment value: delivering excitement as participants get to enjoy them for the first time. Because sure, you watch trends as much as we do, and electric autonomous vehicles can feel like old news. But how many viewers will have actually experienced them? Our trend AUTOMATION THEATER discusses how automation has the potential to not just meet consumers' needs for speed and convenience, but also to deliver surprise and delight. Can your next innovation be entertaining as well as efficient?

Catapulting expectations. Regular readers will know that new innovations will give rise to new consumer expectations, which will transfer across industries. Consumer expectations for 'guilt-free' cars have now been set by an array of automakers, led by Tesla. Next year, the presence of Toyota's fleet at the Olympics will catapult consumer exposure to sustainable vehicles to new levels. This will in turn accelerate consumer expectations for more mainstream mobility innovations that are efficient and better for the planet. If you're an automaker (or not, see Muji's kickass shuttle), are you ready for this shift? The bigger opportunity for all brands is even more exciting – will you be the next one to catapult new expectations on sustainability in your industry?
---
Want to receive B2C innovations, every weekday, straight to your inbox?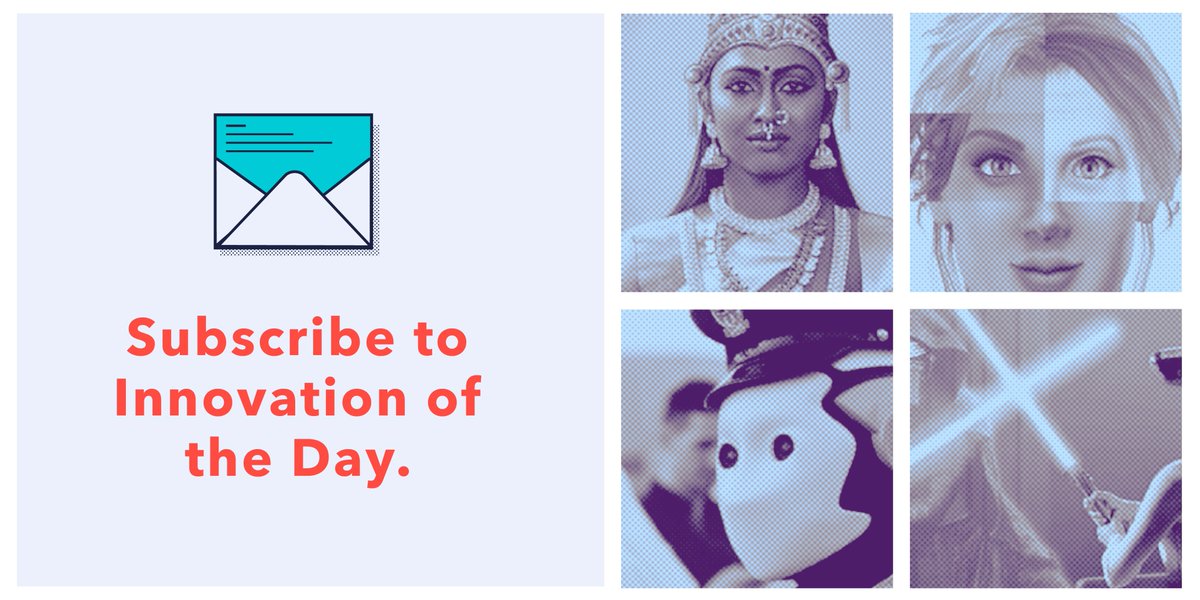 Received daily by 100k+ business professionals in 180+ countries.